Description
At Opentracker racing, we believe the Ford Mustang should have came from the factory with roller spring perches.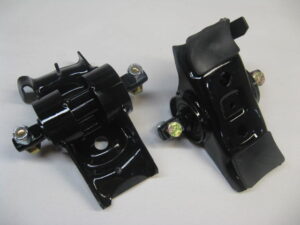 Our spring perches use sealed roller bearings as the pivot point instead of a rubber bushing. This upgrade provides a huge gain in ride quality, responsiveness to the road, stability under braking and handling. The entire weight of the front end rides on these two pivot points and the stock rubber bushing greatly increases the effort required for the suspension to  move.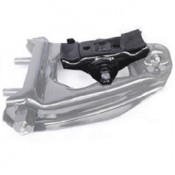 The vast improvement in performance and handling using roller suspension is why we do what we do. Removing bind from the suspension and steering pivot points provide a huge gain to any performance driven vehicle.
Opentracker Roller Spring Perches fit:
1964-1973 Mustang – 1967-1973 Cougar
1960-1970 Falcon – 1960-1974 Comet
1966-1971 Fairlane – 1968-1971 Montego
1968-1971 Torino – 1970-1977 Maverick
Sold in pairs