Description
This Idler Arm Mounting Bracket is a high quality replacement for the factory V-8 cars, or a V8 conversion. Unique 65-66 idler arm washer, castle nut and cotter pin are included in the kit.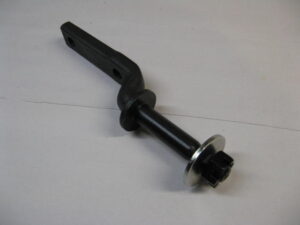 Fits –
64-66 Mustang
60-65 Faclon/Comet with 63-65 Falcon V8 steering.
We use this frame bracket on our 64-66 Mustang and 60-65 Falcon 6 to 8 cylinder swaps. It is also used if the owner wants to keep the I6 motor and upgrade to the 5 lug V8 type steering.