Description
Opentracker Vintage Racing Roller Lower Control Arms start off as new Moog lower arms. They are then upgraded with a spherical bearing inside pivot and an adjustable ball joint, eliminating the factory rubber bushing and riveted in ball joint.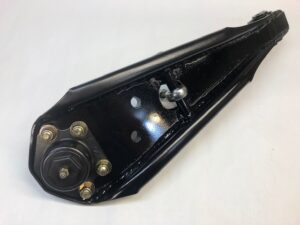 A full length custom metal plate is added for support. The sway bar end link has been converted to a rod end pivot instead of the poly bushing.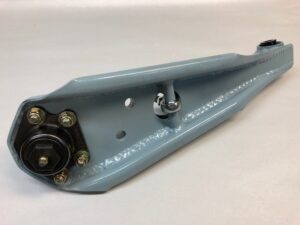 These arms can be ordered with or without the rod end pivot for the sway bar and can have a grey or black finish.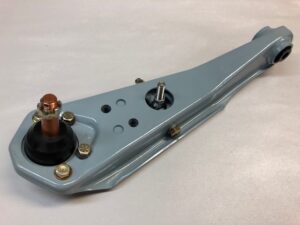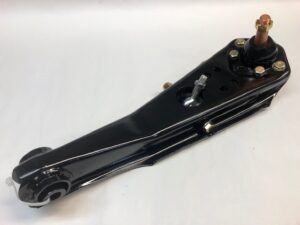 Note: This is a custom built piece. Please call or email for fabrication schedule and delivery times. We are approximately 7 weeks out on customer orders.