Description
Opentracker Vintage Racing Roller Upper Control Arms are heavily modified OEM style units.  Featuring replaceable sealed roller bearings with  custom fabricated 4140 chromoly shafts. Roller upper control arms totally eliminate suspension bind resulting in a smoother ride with better grip, handling and driver confidence. You will notice an immediate improvement in your lap times. The sealed roller bearings also eliminate the need for zerk fittings at the shaft kit for maintenance free operation. These arms are shorter than the OEM style arm for a quicker camber curve. Our spring perch move and our ball joint slide are also incorporated.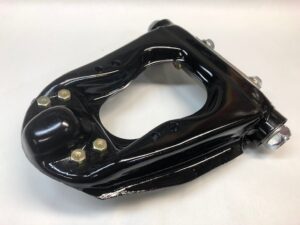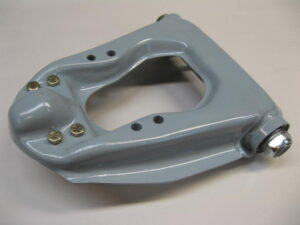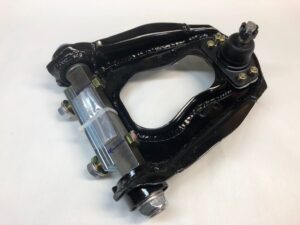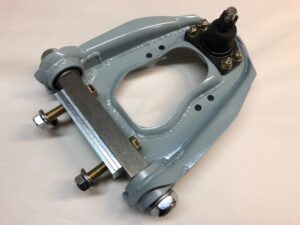 Our  track roller arms also feature additional reinforcement to eliminate flexing under hard cornering and braking. The upper ball joint angle has  been modified to allow the upper control arm to be mounted a full 1.50″ inch lower on the shock tower for an additional camber gain. Fully assembled and ready for installation with a new US made heavy duty ball joint.
 Sold in pairs and can be finished in black or grey.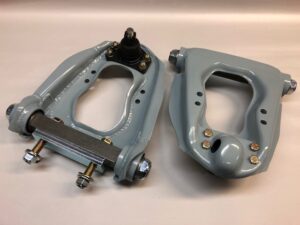 Note: This is a custom built piece. Please call or email for fabrication schedule and delivery times. We are approximately 7 weeks out on customer orders.
If you have any questions about fitment, application or custom work, please send us an  Email.