Description
Made from Delrin, these strut rod bushings won't deflect like the stock rubber bushings. Ideal for racing classes where the steel rod end type strut rod is not allowed.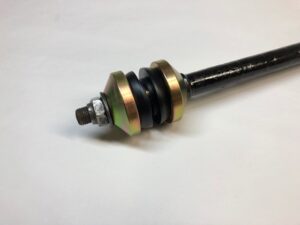 The Delrin kit installed on an original 65-66 Mustang strut rod.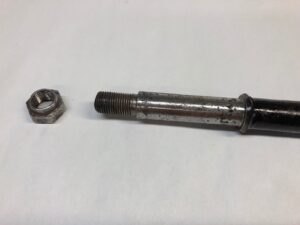 When using original strut rods, it is necessary to clean the area at the front of the strut for the bushing sleeve.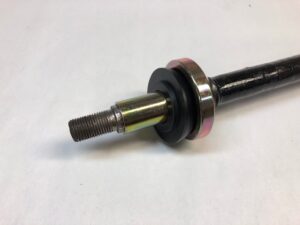 The sleeve needs to slide fully on the front section of the strut rod. The stock strut rod nut is reused.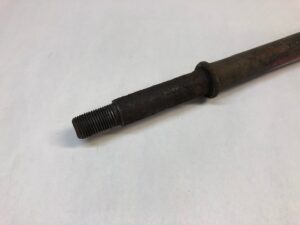 65-66 strut rods often look like this when they are removed from the car. If yours look like this, it will take several minutes to clean them so the sleeve will side on. You will need emery cloth/sand paper to clean them.