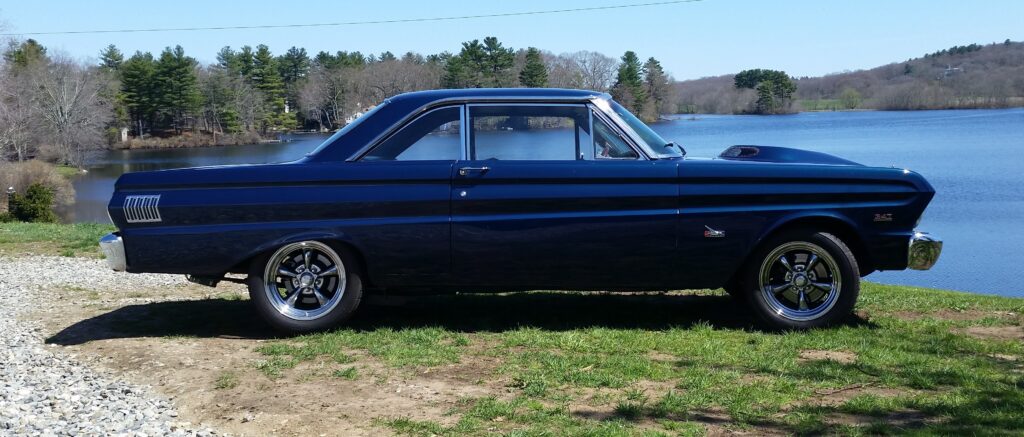 Opentracker Racing is challenging the way suspension upgrades have been done in the past by using high quality roller and spherical bearings instead of rubber, polyurethane or bronze for the pivot points in our suspension and steering components. Removing bind from the pivot points is a huge gain for a performance driven vehicle. The reasons why a roller product improves how an early classic drives is why we do what we do. 
Friction Free Roller Suspension and Steering gives the classic a smoother ride and better handling. Roller suspension improves road racing lap times, drag racing 60′ times and Street Performance. Modern ride quality and handling for early Mustangs, Falcons, Cougars, Comets, Fairlanes and other 60's – 70's  Ford, Mercury and AMC/AMX products.
We proudly feature USA made products. 
Custom suspension kits are our specialty. Street Performance, Pro-Touring or Race applications. Our goal is to be part of your project, not just supply the parts for it. 
---
---
FEATURED PRODUCTS
STREET PERFORMANCE
SUSPENSION KITS
FRONT SUSPENSION
PRODUCTS
Contact ORP
Opentracker Racing Products LLC
P.O. Box 252
Carmel Valley, CA 93924
Customer Support
Phone: (831) 659-0688
E-mail: opentracker@sbcglobal.net