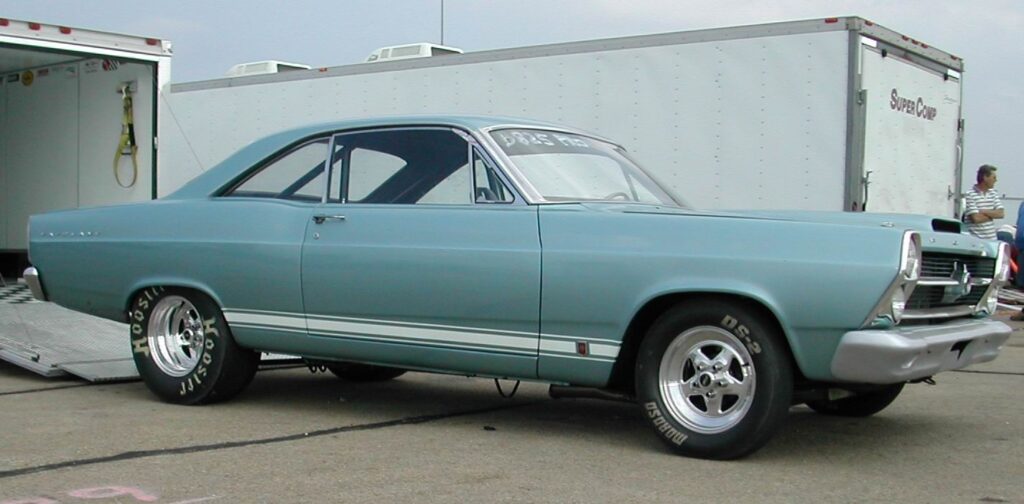 Opentracker Racing is challenging the way suspension upgrades have been done in the past by using high quality roller and spherical bearings instead of rubber, polyurethane or bronze for the pivot points in our suspension and steering components. Removing bind from the pivot points is a huge gain for a performance driven vehicle. The reasons why a roller product improves how an early classic drives is why we do what we do. 
Friction Free Roller Suspension and Steering gives the classic a smoother ride and better handling. Roller suspension improves road racing lap times, drag racing 60′ times and Street Performance. Modern ride quality and handling for early Mustangs, Falcons, Cougars, Comets, Fairlanes and other 60's – 70's  Ford, Mercury and AMC/AMX products.
We proudly feature USA made products. 
Custom suspension kits are our specialty. Street Performance, Pro-Touring or Race applications. Our goal is to be part of your project, not just supply the parts for it. 
---
WHAT CUSTOMERS ARE SAYING ABOUT
OPENTRACKER RACING
It is simply not the same car! Steering is quick and responsive with new Borgeson steering box , roller idler and 1″ Sway Bar. Ride is tight and smooth with New Bilsteins , GT springs and roller perches. I have been dreaming about this for 6 months and could never imagine this drastic an improvement. I was one of those guys who was ready to abandon the project but not now!
John, I cannot thank you enough for your patience and advice. I feel sorry for those who haven't discovered you yet.
 -JR
I purchased a few parts several years ago 
(roller spring perch, idler arm, clutch rod kit, ect).  All working to 
perfection with quite a few miles on them. I attached a pic of my 66 A 
code 289, 4speed. fell free to add it to you customer pics.  Thanks for 
the great products!!
-K. H. 
 I purchased a set of roller spring perches for my 68 Fastback. After doing the Shelby drop and installing the perches found the vehicle way different to drive and loving it , and the mechanic loved the ease of refitting compared to the old original perches. I love the roller spring perches, they were the best thing to help with the front end so far. 
-GK
Thanks so much for the call!  So nice to receive a personal touch and to deal with a knowledgeable person that loves these old cars  too.
-JM
Thank you so much for chatting with me about my car. Not only have you save me a ton of money, I've also been looking at the car differently and coming to appreciate it in a different way. 
-T.K.
Hi John,
Your camber bolt set and roller spring perches have transformed my 67 from a liability claim waiting to happen into "let's take the Mustang!"
I couldn't be happier, you and Shari are proper Mustang heroes.
Warm regards,
– Brian
The information you gave is incredibly valuable and hard to research. The car sits great on the new springs.
– KB.
Thanks you for getting my spring seats out the day they were ordered! I received them on Friday afternoon and installed them in less than an hour. Great service and fantastic quality! I will be needing more sets of these in the future and you will be my FIRST call. Thanks again for helping me with this project and being an awesome company to deal with.
– Steve K.
I just put a set of your upper control arms on a 66 mustang convertible, these arms are almost too beautiful to hide under there.
– Jack L.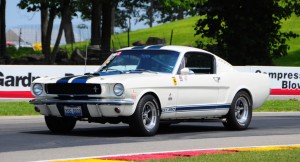 "I am writing to tell you how pleased I am with your roller spring perches which I installed in my 1966 Mustang. They have transformed the way the car handles road imperfections. Now the front suspension actually rolls over bumps instead of bashing into the bumps. That is the only way to describe how the ride felt with the factory stock spring perches. The Opentracker roller spring perches really make a huge difference. I teamed them up with Bilstein shocks front and rear and the result is truly unexpected. I have attached a picture of me in my Mustang enjoying a track touring event at Road America last summer. I was able to keep up with everyone on the track and the car handled perfectly and predictably, even at 100+ mph speeds. Thanks for inventing the roller spring perch and making it available to Mustang loyalists. Well Done!"
– Peter T.
---
FEATURED PRODUCTS
STREET PERFORMANCE
SUSPENSION KITS
FRONT SUSPENSION
PRODUCTS
Contact ORP
Opentracker Racing Products LLC
P.O. Box 252
Carmel Valley, CA 93924
Customer Support
Phone: (831) 659-0688
E-mail: opentracker@sbcglobal.net