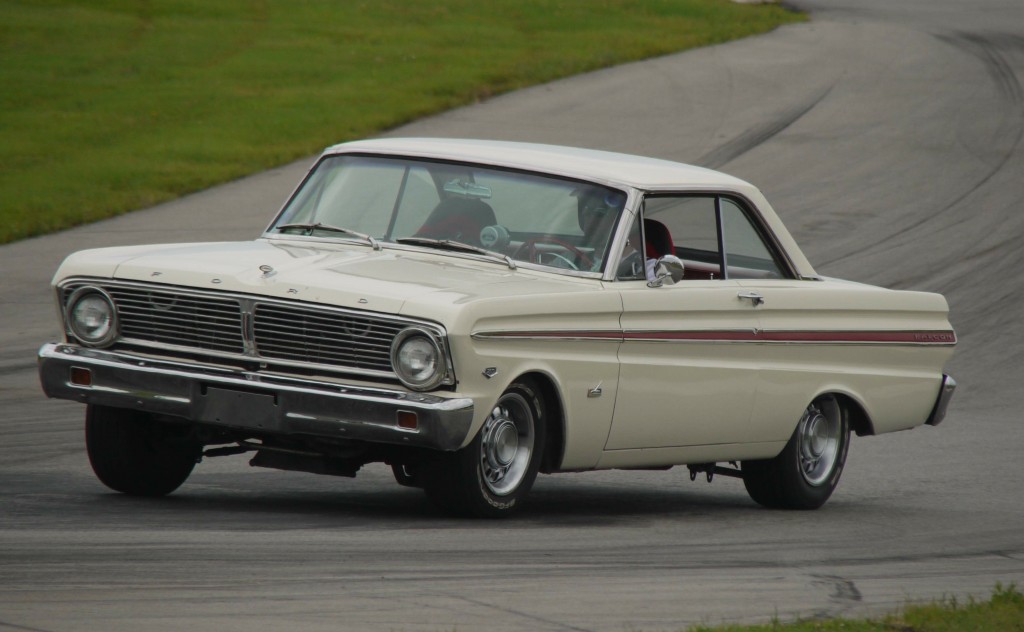 Opentracker Racing provides high quality roller suspension components for Vintage Legal Racing, Pro-Touring and Street Performance driving. We proudly feature USA made products.
We are challenging the way suspension upgrades have been done in the past by using high quality bearings instead of rubber, polyurethane or bronze for the pivot points in our suspension and steering components. Roller suspension and steering provide a huge gain in ride quality,  grip and handling for early Mustangs, Falcons, Cougars, Comets, Fairlanes and other 60's – 70's  Ford products.
Custom suspension kits are our specialty. Street Performance, Pro-Touring or Race applications. Our goal is to be part of your project, not just supply the parts for it. 
---
FEATURED PRODUCTS
STREET PERFORMANCE
SUSPENSION KITS
FRONT SUSPENSION
PRODUCTS
Contact ORP
Opentracker Racing Products LLC
P.O. Box 252
Carmel Valley, CA 93924
Customer Support
Phone: (831) 659-0688
E-mail: opentracker@sbcglobal.net
---
WHAT CUSTOMERS ARE SAYING ABOUT OPENTRACKER RACING
---
The information you gave is incredibly valuable and hard to research. The car sits great on the new springs.
KB.
---
Thanks you for getting my spring seats out the day they were ordered! I received them on Friday afternoon and installed them in less than an hour. Great service and fantastic quality! I will be needing more sets of these in the future and you will be my FIRST call. Thanks again for helping me with this project and being an awesome company to deal with.
 Steve K.
---
I just put a set of your upper control arms on a 66 mustang convertible, these arms are almost too beautiful to hide under there.
Jack L.
---
Peter's 1966′ Mustang at Road America

"I am writing to tell you how pleased I am with your roller spring perches which I installed in my 1966 Mustang. They have transformed the way the car handles road imperfections. Now the front suspension actually rolls over bumps instead of bashing into the bumps. That is the only way to describe how the ride felt with the factory stock spring perches. The Opentracker roller spring perches really make a huge difference. I teamed them up with Bilstein shocks front and rear and the result is truly unexpected. I have attached a picture of me in my Mustang enjoying a track touring event at Road America last summer. I was able to keep up with everyone on the track and the car handled perfectly and predictably, even at 100+ mph speeds. Thanks for inventing the roller spring perch and making it available to Mustang loyalists. Well Done!"

Peter T.
---
FEATURED PRODUCTS
STREET PERFORMANCE
SUSPENSION KITS
FRONT SUSPENSION
PRODUCTS
Contact ORP
Opentracker Racing Products LLC
P.O. Box 252
Carmel Valley, CA 93924
Customer Support
Phone: (831) 659-0688
E-mail: opentracker@sbcglobal.net